NetBSD 3.0 released
Posted on Saturday, December 24, 2005 @ 09:40:39 EST by meshal
? 
NetBSD 3.0
, the eleventh major release of the
NetBSD
operating system, has been released with binary distributions for 53 architectures.
NetBSD 3.0 continues our long tradition with major improvements in file system and memory management performance, major security enhancements, and support for new platforms and peripherals.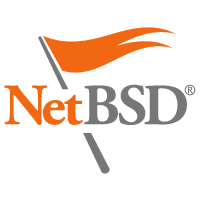 NetBSD 3.0 now features PAM (OpenPAM), TCP SACK, TCP MD5,
pf(4)
, IPsec ESP/IKE over NAT, IPv4 PIM,
tap(4)
and much more hardware support than before. Check the
release announcement
for more detailed information.
Many of the FTP Mirrors are now carrying the NetBSD 3.0 distribution. Please try to use BitTorrent to retrieve the available ISO images. If you can't, then download the ISO file directly from the NetBSD FTP Mirror Site closest to you. The following major changes were made between 2.0 and 3.0:

Supported platforms and machines
A port to new platform: iyonix. The iyonix port supports the Iyonix PC, which is a desktop computer from Castle Technology, based on a 600MHz XScale 80321 processor.

The xen port now supports Xen 2.0, both in privileged and unprivileged mode.

The evbarm port has support for the TS-7200 single board computer, which is also known as "the NetBSD Controlled Toaster".

The sgimips port now supports IP12 (Personal Iris 4D/30, 4D/35, and Indigo R3K) machines.

The PowerPC 601 support is added, and the prep port now supports IBM RS/6000 60P 7020-011.
Kernel
The i386 port now supports the Enhanced SpeedStep Technology.

Added the statvfs(2) family of system calls.

Added ptm(4), Unix/98 pty multiplexor device.

Added swwdog(4), a software watchdog timer facility.

The autoconfiguration framework is rewritten for device driver LKMs.

compat_darwin(8) emulation now supports Mac OS X version 10.3 binaries.

The sparc64 and shark ports have switched to wscons(9), the machine-independent console framework. Additionally, the sparc64 port switched to an XFree86 based X server and now supports the cg6, mach64 and ffb/afb framebuffers with acceleration.

Added new pselect(2) and pollts(2) synchronous I/O multiplexing system calls.

Added another experimental buffer queue strategy, BUFQ_PRIOCSCAN, per-priority cyclical scan. Note: the existing strategy NEW_BUFQ_STRATEGY is renamed to BUFQ_READPRIO, since that gives priority to issuing read requests over write requests.

The way to allocate a kernel structure, map entry, was improved so that it doesn't need preliminary knowledge of system load, i.e., users no longer have to define "options MAX_KMAPENT" in their kernel configurations even on busy servers.
Networking
TCP now supports TCP Selective Acknowledgement Options (RFC 2018) for enhanced performance (especially on long distance connections), and TCP MD5 signatures (RFC 2385) for enhanced protection against attacks.

TCP can take advantage of hardware-assisted TCP/IPv4 segmentation on re(4), wm(4), and xge(4) interfaces.

The OpenBSD Packet Filter has been integrated as an alternative packet filter solution.

IP Filter has been upgraded to version 4.1.8.

The KAME IPsec stack now supports ESP over NAT connections (RFC 3948).

IPv4 Protocol Independent Multicast (PIM) routing support has been added.

ipsec-tools 0.6.3 provides IKE support for ESP over NAT connections (RFC 3947), user authentication via XAuth, and automatic network configurations of VPN clients via Mode Config.

Added RFC 3378 EtherIP support, which makes it possible to add gif(4) interface to bridges.

Added tap(4), the virtual Ethernet device.

ppp(4) has been updated to 2.4.3.

gre(4) now supports tunneling of the IPv6 Protocol.
And much more...